80-120mm Calcium Carbide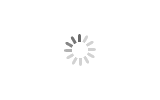 80-120mm Calcium Carbide
Pengsheng

Ningxia, China

Two weeks

150, 000MT/Year
Calcium carbide is lumpy substance, its surface is a little deep gray, has slight nasty smell. It can produce acetylene gas when met water, it can burn when meets fire. The acetylene gas mix with air will form explosive gas. Calcium Carbide is a basic material for organic synthetic chemical industry and mainly used in industry, agricultural, and medicine field. The main raw material is for producing acetylene gas, cutting and welding for metal material. It is reacting with nitrogen to product lime nitrogen. It is also used as desulfurizer in steel industry.
Product name: Calcium Carbide
Molecular Formula: CaC₂
Molecular Weight: 64.10
CAS No.: 75-20-7
HS Code: 28491000
EINECS Code: 200-848-3
UN No.: 1402
Gas Yield: 295l/kg Min
Hazard class: 4.3
Place of origin: Ningxia, China
Packing group: Group II
Sample: Available
Appearance: Industrial products are gray, brown or black lump
Storage: Store in cool, dry, well ventilated warehouse. Keep away from fire and heat. The package must be sealed against moisture. It should be stored separately with acids and alcohols.
Package: In Net 100kg or 50kg new iron drums with nitrogen gas.
Loading: 1x20'GP can load 22.5MT for 100kg drums and 21MT for 50kg steel drums.
Main Indexes:
| | | | | |
| --- | --- | --- | --- | --- |
| Product | Size | Gas Yield L/KG | PH3 Content % | H2S Content % |
| Calcium carbide | 80-120mm | ≥295 | ≤0.08 | ≥0.15 |
Function: Calcium carbide is used in the production of acetylene gas, PVC, lime nitrogen, dicyandiamide, iron and steel desulfurizer.
Calcium Carbide lamps / acetylene gas lamps:
It is a kind of lamp which uses calcium carbide and water to produce acetylene to burn. In the era before electric light, it is not easy to be blown out by strong wind, so it is often used in outdoor occasions, such as outdoor lighting at night, portable railway signal lamp, lighthouse, car and bicycle headlights.