Calcium Carbide For PVC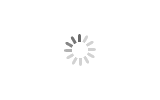 Calcium Carbide For PVC
Pengsheng

Ningxia, China

Two weeks

150, 000MT/Year
Calcium carbide is a yellowish brown or black lumpy solid. It has a density of 2.22 g/m3 and a melting point of 2300℃ (related to the content of CaC2). When it meets water, it will react violently to form acetylene and release heat. The melting point of calcium carbide varies accordingly. Calcium carbide is the basic raw material of organic synthetic chemistry. Calcium carbide can be used as raw material to synthesize a series of organic compounds, providing raw materials for industry, agriculture and medicine.
| | |
| --- | --- |
| Product name | Calcium Carbide |
| Size | 25-50mm,50-80mm,80-120mm |
| Molecular Weight | 64.10 |
| HS Code | 28491000 |
| UN No. | 1402 |
| Hazard class | 4.3 |
| Molecular Formula | CaC₂ |
| CAS No. | 75-20-7 |
| EINECS Code | 200-848-3 |
| Melting point | 2300℃ |
| Gas yield | ≥295l/kg |
| PH3 Content % | ≤0.08 |
| H2S Content % | ≥0.15 |
Package: In Net 100kg or 50kg new iron drums with nitrogen gas.
Loading: 1x20'GP can load 22.5MT for 100kg drums and 21MT for 50kg steel drums.
Shipment way: By sea
Port of loading: Shanghai Port
Storage: Store in cool, dry, well ventilated warehouse. Keep away from fire and heat. The package must be sealed against moisture. It should be stored separately with acids and alcohols.
Cautions during transportation:
The packing must be kept in good condition and the goods should be stored in a dry, cool and ventilated place. It should be separate from the cargo can burn and acid. It should avoid meeting water and moisture. It should give off the acetylene in iron drum before storing in warehouse. Rolling drums, heavy putting down and colliding are not allowed to avoid the spark leads to explosion.