Calcium Cyanamide Content 57%-63%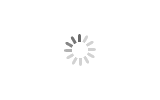 Calcium Cyanamide Content 57%-63%
Pengsheng

Ningxia, China

Two weeks

150, 000MT/Year
Calcium cyanamide is a kind of gray-black powder. It is an important organic chemical raw material to producing cyanide, dicyandiamide, melamine and thiourea, and suitable for alkaline nitrogenous fertilizer. It is used for nitriding steel in industry, gold and silver ore treatment, and removal of nitrogen oxide from waste gas, removal of formaldehyde from waste water and corrosion inhibitor of salt water. In addition, calcium cyanamide can be used as raw material to produce plastics, pesticides, explosives.
Product name: Calcium cyanamide
Main content: CaCN2、CaO
MDL No.: MFCD00064894
RTECS No.: 205-861-8
Density: 2.29g/mL
CAS No.: 156-62-7
EINECS No.: 205-861-8
PubChem No.: 24867481
Meting point: 1340℃
Brand: Pengsheng
Package: In net 25 woven bags or in net 500kg, 600kg, 625kg and 1000kg bags.
Storage: stored in a cool, well-ventilated and dry warehouse. Keep away from fire, heat, moisture and rain. It should be stored separately from acid, moisture, inflammable, combustible, etc. It is not suitable for transportation in rainy days.
| | |
| --- | --- |
| Item | Standard |
| Total N Content % | ≥22.5 |
| Effective N Content % | ≥21 |
| Calcium Cyanamide Content % | ≥60 |
| Free Calcium Carbide % | ≤0.3 |
Functions:
1. A kind of basic fertilizer in agriculture. It is used in acid soil.
2. Raw material to produce cyanmide, dicyandiamide and thiourea.