Calcium Cyanamide For Pesticide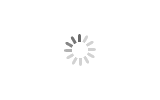 Calcium Cyanamide For Pesticide
Pengsheng

Ningxia, China

Two weeks

150, 000MT/Year
Calcium cyanamide, also known as Lime nitrogen, is a kind of dark gray or black-gray powder or granules. The molecular formula is CaCN₂, molecular weight is 80.11. Relative density is 2.29, melting point is 1300℃, and begin to sublimation began at temperature more than 1150℃. Pure products are colorful crystals. Calcium cyanamide is light in texture, slightly soluble in water, insoluble in alcohol, easy to absorb water.
It is mainly used to produce basic fertilizer, and also be used in the production of cyanide fusant, dicyandiamide, melamine, thiourea and carbendazim in indsutrial field.
| | |
| --- | --- |
| Product name | Calcium cyanamide (lime nitrogen) |
| Molecular formula | CaCN₂ |
| Molecular weight | 80.11 |
| CAS No. | 156-62-7 |
| EINECS No. | 205-861-8 |
| HS Code | 31029010 |
| Appearance | grey to black, powder or granules (1-4mm size) |
| Density | 1.4-2.29 |
| Total N Content % | ≥22.5 |
| Effective N Content % | ≥21 |
| Calcium Cyanamide Content % | ≥57 |
| Free Calcium Carbide % | ≤0.3 |
Packing: In net 20kg PE bag, 25kg woven bags or in net 500kg, 600kg, 625kg and 1000kg,1200kg bags
Storage: Stored in a cool, well-ventilated and dry warehouse. Keep away from fire, heat, moisture and rain. It should be stored separately from acid, moisture, inflammable, combustible, etc. It is not suitable for transportation in rainy days.
Application: Calcium Cyanamide/ Lime Nitrogen is an import organic chemical raw material and widely used in the production of cyanogen melt, dicyandiamide, thiourea. It is an alkaline fertilizer, also one of the main raw materials of high efficiency and low toxicity carbendazim pesticide, can be used as herbicide, fungicide and insecticide. It can also be used as a defoliant for cotton and as a soil improvement agent.