Calcium Cyanamide For Thiourea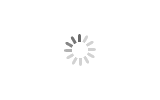 Calcium Cyanamide For Thiourea
Pengsheng

Ningxia, China

Two weeks

150, 000MT/Year
Calcium cyanamide is an important nitrogen fertilizer. The nitrogen cannot be absorbed by plants directly, but can only be absorbed by plants through the conversion of water and carbon dioxide. It is used as a base fertilizer and suitable for acid soil. Reacting with water to produce ammonia and calcium carbonate is a method of producing synthetic ammonia. It can also be used as a defoliant or herbicide.
In the chemical industry, it is the raw material of cyanamide, dicyandiamide, melamine, which can be further processed into thiourea and guanidine. In the iron and steel industry, it is used as nitriding agent and cast iron desulfurizer for carbon steel and low alloy. In waste treatments, it can be used to remove formaldehyde in wastewater. The other important use is for the manufacture of pesticide.
Product name: Calcium Cyanamide/ Lime Nitrogen
Molecular Formula: CaCN₂
Molecular Weight: 80.11
CAS No.: 156-62-7
HS Code: 31029010
EINECS Code: 205-861-8
UN No.: 1403
| | |
| --- | --- |
| Density | 1.4-2.29 |
| Total N Content % | ≥22.5 |
| Effective N Content % | ≥21 |
| Calcium Cyanamide Content % | ≥57 |
| Free Calcium Carbide % | ≤0.3 |
Packing: In net 20kg PE bag, 25 woven bags or in net 500kg, 600kg, 625kg , 1000kg, and 1200kg bags
Storage: Stored in a cool, well-ventilated and dry warehouse. Keep away from fire, heat, moisture and rain. It should be stored separately from acid, moisture, inflammable, combustible, etc. It is not suitable for loading or unloading during raining time outside.
Application: Calcium Cyanamide/ Lime Nitrogen is an import organic chemical raw material and widely used in the production of cyanogen melt, dicyandiamide, thiourea. It is an alkaline fertilizer, also one of the main raw materials of high efficiency and low toxicity carbendazim pesticide, can be used as herbicide, fungicide and insecticide. It can also be used as a defoliant for cotton and as a soil improvement agent.