Calcium Cyanamide For Dicyandiamide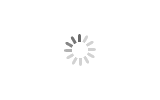 Calcium Cyanamide For Dicyandiamide
Pengsheng

Ningxia, China

Two weeks

150, 000MT/Year
Calcium cyanamide, also known as Lime nitrogen, is a kind of dark gray or black-gray powder or granules. The molecular formula is CaCN₂, molecular weight is 80.11. Relative density is 2.29, melting point is 1300℃, and it is begin to sublimation began at temperature more than 1150℃. Pure products are colorful crystals. Calcium cyanamide is light in texture, slightly soluble in water, insoluble in alcohol, easy to absorb water.
Product name: Calcium Cyanamide/ Lime Nitrogen
Molecular Formula: CaCN₂
Molecular Weight: 80.11
CAS No.: 156-62-7
HS Code: 31029010
EINECS Code: 205-861-8
UN No.: 1403
Appearance: Gray-black powder
Meting point: 1340℃
Main Indexes:
| | |
| --- | --- |
| Item | Standard |
| Total N Content % | ≥22.5 |
| Effective N Content % | ≥21 |
| Calcium Cyanamide Content % | ≥57 |
| Free Calcium Carbide % | ≤0.3 |
Package: In net 25 woven bags or in net 500kg, 600kg, 625kg,1000kg, and 1200kg bags.
Calcium cyanamide is an important raw material in chemical field. For example, calcium cyanamide is raw material of cyanamide, dicyandiamide, thiourea, and so on. Dicyandiamide and thiourea are aslo raw materials for the following prodcuts, like dioxide-thiourea, guanidine hydrochloride, and guanidine carbonate. In word, it is an important basical material for related chemcials.
Storage: stored in a cool, well-ventilated and dry warehouse. Keep away from fire, heat, moisture and rain. It should be stored separately from acid, moisture, inflammable, combustible, etc. It is not safety for loading and unloading during raining time outside.