Calcium Cyanamide Granules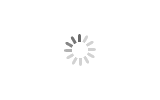 Calcium Cyanamide Granules
Pengsheng

Ningxia, China

Two weeks

150, 000MT/Year
Calcium Cyanamide/ Lime Nitrogen an import organic chemical raw material and widely used in the production of cyanogen melt, dicyandiamide, thiourea. It is an alkaline fertilizer, also one of the main raw materials of high efficiency and low toxicity carbendazim pesticide, can be used as herbicide, fungicide and insecticide. It can also be used as a defoliant for cotton and as a soil improvement agent.
Product name: Calcium Cyanamide/ Lime Nitrogen
Molecular Formula: CaCN₂
Molecular Weight: 80.11
CAS No.: 156-62-7
HS Code: 31029010
EINECS Code: 205-861-8
UN No.: 1403
Appearance: Gray-black Granules
Meting point: 1340℃
Package: In net 25 woven bags or in net 500kg, 600kg, 625kg and 1000kg bags.
Storage: stored in a cool, well-ventilated and dry warehouse. Keep away from fire, heat, moisture and rain. It should be stored separately from acid, moisture, inflammable, combustible, etc. It is not suitable for transportation in rainy days.
Main Indexes:
Size

Total N Content

%

Calcium Cyanamide Content %

Free Calcium Carbide %

Intensity N%

1mm—4mm

≥22

≥58

≤0.3

≥60

2mm—4mm

≥22

≥58

≤0.3

≥60
Application:
1. For pesticides.
Calcium cyanamide can effectively control all kinds of vegetable diseases such as bacterial wilt, bacterial blight, root swelling, crack vine, and prevent underground pests and kill root knot nematode, at the same time reduce the harm of monocotyledon weeds.
2. For fertilizer.
Calcium cyanamide is an insoluble nitrogen fertilizer among many nitrogen fertilizers. The nitrogen contained in calcium cyanamide needs to be hydrolyzed several times before it can be changed into nitrogen nutrients that can be absorbed by plants. In addition, calcium cyanamide contains more than 38% calcium, which can meet the demand for calcium in plant growth, especially for calcium-loving plants.
3. Improving soil and protecting environment.
Calcium cyanamide, which does not contain acid, is an alkaline fertilizer that prevents soil acidification.
4. Raw material to produce dicyandiamide, cyanamide, thiourea and so on.