Dicyandiamide For Water Treatment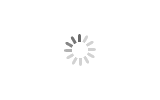 Dicyandiamide For Water Treatment
Pengsheng

Ningxia, China

Two weeks

30,000MT/Year
Dicyandiamide is white prismatic crystalline powder with a solubility of 2.26% in water at 13℃. It is easily soluble in hot water, and it will decompose slowly to produce ammonia when the aqueous solution is above 80℃. It is stable when dry, does not burn, low toxicity. It is also used in production of organic chemicals, which include, water treatment chemicals, slow and controlled nitrogen release fertilizers, dye fixing agents, and pharmaceuticals. Dicyandiamide is used as an intermediate in the production of fertilizers, flame retardants, coatings, and adhesives.
Synonym: Cyanoguanidine, Dicyanodiamide, 2-Cyanoguanidine
Molecular Formula: C₂H₄N₄
Molecular Weight: 84.08
CAS No.: 461-58-5
HS Code: 29262000
EINECS Code: 207-312-8
Appearance: White Crystal
Package: In net 25kg, 375kg, 500kg, 1000kg woven bags.
Shelf Life: 2 years
Storage: Stored in cool & dry places, sealing preservation, and keep away from moisture.
Main indexes:
| | | | | |
| --- | --- | --- | --- | --- |
| Purity % | Moisture % | Ash Content % | Calcium Content PPM | Melting Point ℃ |
| ≥99.5 | ≤0.3 | ≤0.05 | ≤200 | 209-212 |
Applications include:
Flame retardant additive in timer, paper, and textile industries.
Slow/continuous release nitrogen fertilizer.
Hardener/curing agent in Epoxy resins.
Power coatings.
Dielectric coatings.
Adhesives.
Water treatment chemicals.
Dye fixing.
Pharmaceutical applications.
Stabilizer compound for PVC flooring.
Floatation depressant in copper ores.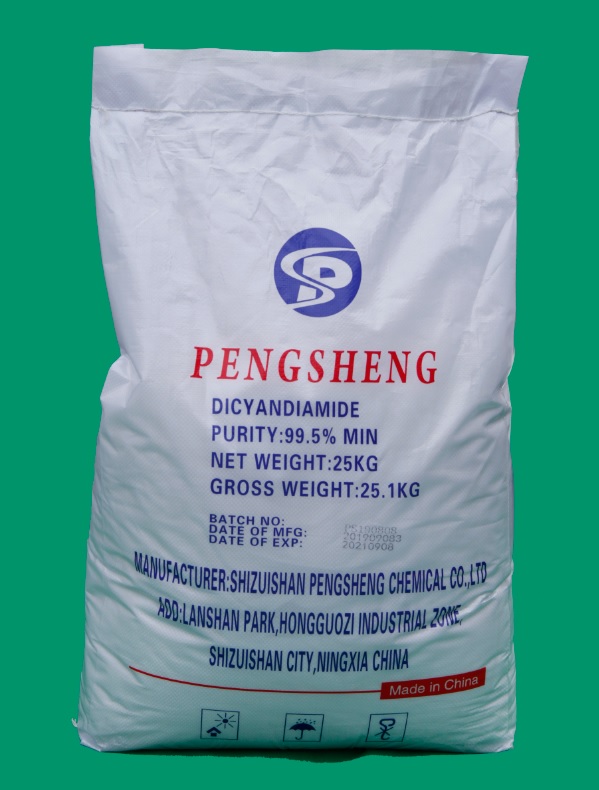 It is part of the usage of dicyandiamide for water treatment. Some countries use dicyandiamide for water tratment, but some countries do not use it for water treatment. It is not popular in the world. It is possible to be better in the future.