Ultra-fine Dicyandiamide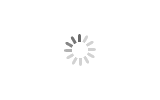 Ultra-fine Dicyandiamide
Pengsheng

Ningxia, China

Two weeks

1,000MT
Ultra-fine Dicyandiamide is primarily used for epoxy powder coatings, film adhesives, electronic potting, etc. The ultra-fine particles have the storage stability of more than six months, which helps prevent settling and promotes uniform curing. Epoxy systems cured with ultra-micronized dicyandiamide offer superior adhesion, making it a preferred option for adhesive formulations. Furthermore, ultra-micronized dicyandiamide is compatible with all epoxy resins such as bisphenol A, novolac, etc. along with a varied range of pigments and fillers. Moreover, ultra-micronized dicyandiamide is non-toxic.
Product Name: Ultra-fine Dicyandiamide
Molecular Formula: C₂H₄N₄
Molecular Weight: 84.08
CAS No.: 461-58-5
HS Code: 29262000
EINECS Code: 207-312-8
Appearance: White powder. Particle size: D90≤10µm
Package: In woven bags or in net 5kg, 10kg, 20kg fiber can lined with plastic bags
Shelf Life: 6 months
Storage: Stored in a cool, dry and well ventilated storeroom, keep away from moisture when transporting and handling.
Main Indexes:
| | | | | |
| --- | --- | --- | --- | --- |
| Purity % | Moisture % | Melting Point ℃ (dispersant-free) | Particle Size (D90) | Dispersing Agent |
| ≥97.5 | ≤0.3 | 209-212 | ≤10μm | ≤2 |
It is used in epoxy resin field, for example impeller of wind turbine, propeller, fishing pole, golf club, and other sports equipments, powder paint field, etc..
Shizuishan Penghseng Chemical Co., Ltd. manufactures ordinary dicyandiamide, so it is easier to produce ultra-fine dicyandiamide. It is necessary to crush it into powder as per customer's requirements, then package into woven bag or carton.
It is not dangerous cargo for ultra-fine dicyandiamide. It is easy to arrange transportation and storage.