Industrial Grade Dicyandiamide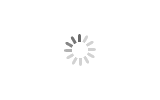 Industrial Grade Dicyandiamide
Pengsheng

Ningxia, China

Two weeks

30,000MT/Year
Dicyandiamide is primarily used as raw material for active pharmaceutical ingredients production for making anti-diabetic drugs. It is also used as a curing agent in epoxy resins and laminates for circuit boards and adhesives. It is also used in production of organic chemicals, which include, water treatment chemicals, slow and controlled nitrogen release fertilizers, dye fixing agents, and pharmaceuticals. Dicyandiamide is used as an intermediate in the production of fertilizers, flame retardants, coatings, and adhesives.
Synonym : Cyanoguanidine, Dicyanodiamide
Molecular Formula: C₂H₄N₄
Molecular Weight: 84.08
CAS No.: 461-58-5
HS Code: 29262000
EINECS Code: 207-312-8
Appearance: White Crystal
Shelf Life: 2 Years
Package: In net 25kg, 375kg, 475/500/550kg, 1000kg woven bags, or customized package.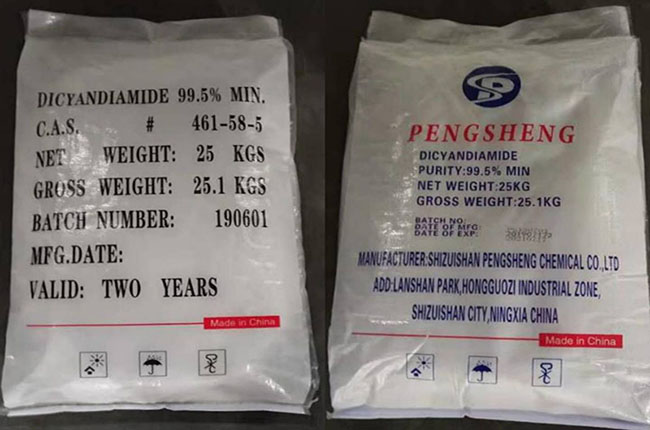 Storage: Stored in cool & dry places, sealing preservation, keep away from moisture, and ventilation well.
Main Indexes:
| | | | | |
| --- | --- | --- | --- | --- |
| Purity % | Moisture % | Ash Content % | Calcium Content PPM | Melting Point ℃ |
| ≥99.5 | ≤0.3 | ≤0.05 | ≤200 | 209-212 |
Applications:
1. It is used as the raw material of melamine and as an intermediate in the synthesis of medicines, pesticides and dyes.
2. It is used in organic synthesis and resin synthesis, also used as curing accelerator and hardener.
3. In pharmaceuticals, it is used to prepare guanidine nitrate, sulfonamides and so on.
4. Dicyandiamide can also be used to make guanidine, nitroclosic stabilizer, rubber vulcanization accelerator, steel surface hardener, printing and dyeing fixing agent, artificial leather filler and adhesive.