Purity 99.5% Dicyandiamide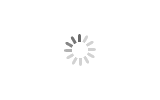 Purity 99.5% Dicyandiamide
Pengsheng

Ningxia, China

Two weeks

30,000MT/Year
Dicyandiamide, abbreviated DICY or DCDA, which is also known as 2-Cyanoguanidine, is a alkaline, hydrophilic white crystalline compound. It is a dimer of cyanogen and a cyanogen derivative of guanidine.The solubility in water is 2.26% at 13℃, which is higher in hot water. When aqueous solution is at 80℃, it will decomposed gradually to produce ammonia. The solubility in anhydrous ethanol is 1.2% at 13℃, which is soluble in liquid ammonia but insoluble in benzene and chloroform.
CAS No.: 461-58-5
Other Names: Cyanoguanidine,Dicyanodiamide

Molecular Formula: C₂H₄N₄
EINECS No.: 207-312-8
Place of Origin: Ningxia, China
Grade Standard: Industrial Grade
Purity: 99.5%min
Appearance: White Crystal
Brand Name: Pengsheng
HS code: 29262000
Packaging: Net 25kg woven bags
Shelf Life: 2 Years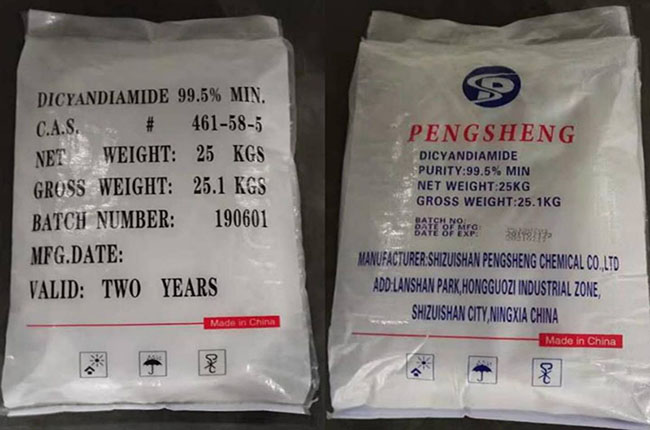 Specification:
| | |
| --- | --- |
| Product | Dicyandiamide (DCDA) |
| Items | Standard |
| appearance | White Crystal |
| Purity ≥ % | 99.50 |
| moisture, ≤ % | 0.30 |
| Ash content, ≤ % | 0.05 |
| Melting point, ℃ | 209-212 |
| Calcium content, ≤ % | 200 |
| Transparency | 100% |
Application:
1. Raw material for producing guanidine, melamine diamine.
All kinds of guanidine can be produced by reaction of dicyandiamide with acid. The reaction of dicyandiamide and phenylnitrile is the intermediate of coating, laminate and forming powder.
2. Used as a dye fixative
Dicyandiamide resin produced by the reaction of dicyandiamide and formaldehyde can be used as dye fixing agent. It is mainly used for dyeing of direct dyes, acid dyes and sulfuric dyes.
3. As an intermediate for fine chemicals
It is used to produce thiourea, nitrocellulose stabilizer, rubber vulcanization accelerator, steel surface hardener, artificial leather filler, adhesive, etc.
4. Used as curing agent of epoxy resin
It is used as latent curing agent of epoxy resin adhesive to prepare one-component epoxy adhesive. Only when the particle size of diamine is ≤5 meters (2500 mesh) can suspension body be formed in the epoxy resin without precipitation. It is also used as a curing agent for one component waterborne epoxy adhesive.
5. To test cobalt, nickel, copper and palladium. It is also used in organic synthesis, Nitrocellulose stabilizer, Curing agent, Detergent, Vulcanization accelerator and Resin synthesis.